Pidieron resubir. Fue el primer soundtrack del blog. Espero lo disfruten.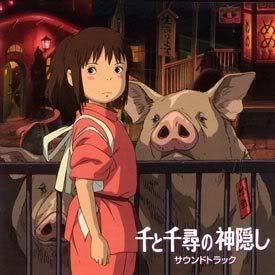 1. Ano Natsu he (One Summer Day)
2. Toorimichi (A Road to Somewhere]
3. Dare mo Inai Ryouriten (The Empty Restaurant)
4. Yoru Kitaru (Nighttime Coming)
5. Ryuu no Shounen (Dragon Boy)
6. Boiraa Mushi (Sootballs)
7. Kamisama-tachi (Procession Of The Gods)
8. YUBABA
9. Yuya no Asa (Bathhouse Morning)
10. Ano Hi no Kawa (Day Of The River)
11. Shigoto wa Tsuraize (It's Hard Work)
12. Okusaregami (The Stink God)
13. Sen no Yuuki (Sen's Courage)
14. Sokonashi Ana (The Bottomless Pit)
15. Kaonashi (Faceless)
16. Banme no Eki (Sixth Station)
17. Yu-Baaba Kyouran (YUBABA's Panic)
18. Numa no Soko no Ie (The House At Swamp Bottom)
19. Futatabi (Reprise)
20. Kaeru Hi (The Return)
21. Itsumo Nando demo (Always with Me)
Descargar
OST PARADISE, AHORA CON DOS AÑOS EN LINEA!!!
OST PARADISE, NOW WITH TWO YEARS ONLINE!!!